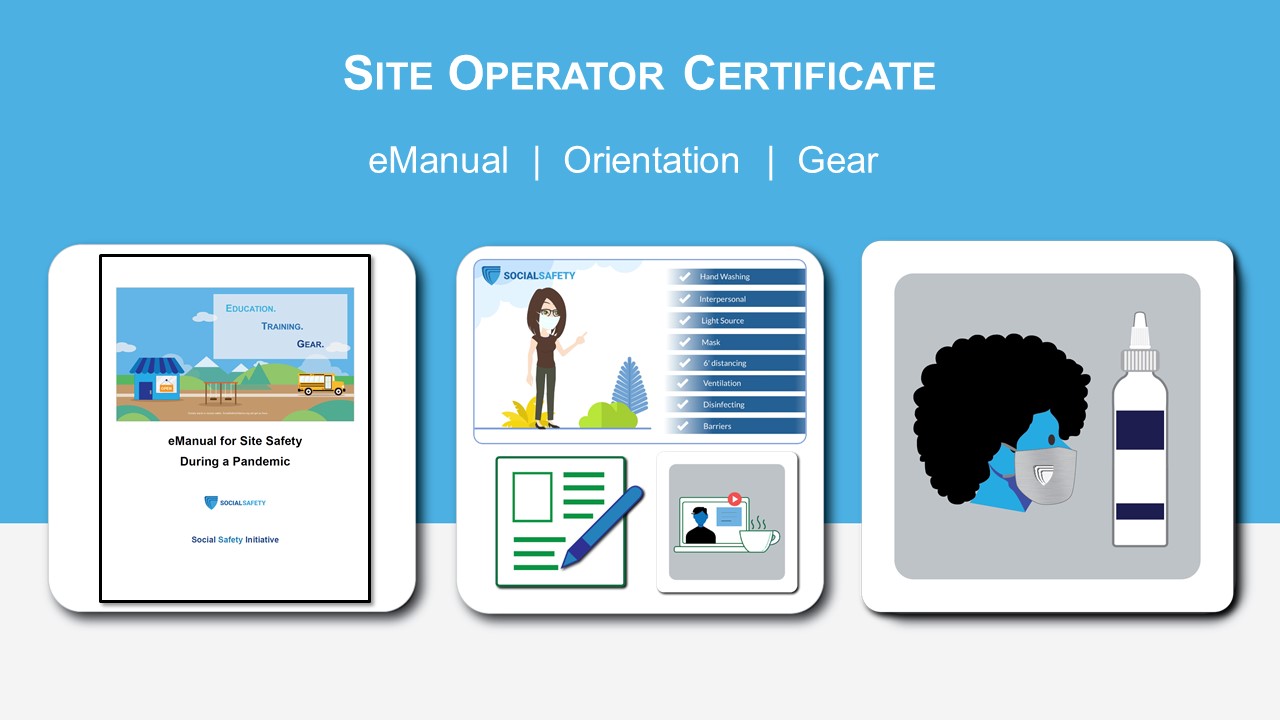 Safety protocols restore communities.
Education. Training. Gear.
This training Includes a 90-min live online class and a 60-page training manual covering viral load and transmission, spotting hot zones with a 25-pt risk assessment, and applying the 8 safety protocols at your site.
Earn a registered Site Safety Seal after passing a knowledge test. Earn a registered Site Safety Placard after all staff have been certified.
Safety Seal and Placard holders get access to bulk rates and custom printing from our PPE manufacturing partner ASTI Hygiene Solutions.
With our immediate training and monthly support you will experience
Increased member trust and retention;
Accelerated safe and permanent reopening status;
Economic and health recovery locally and nationally;
Cost savings from informed purchasing and staffing decisions;
Increased staff safety, confidence, productivity, and attendance.
"Finally! A coherent overarching checklist of what to do."
~Matt Straub, Executive Producer of Performing Arts Educators